In our automated future, experts describe a world where computers read legal briefs and even write software. But automation is best for routine tasks. When the routine changes, that's when we need people who can provide a "different perspective in order to have a different view of the data," according to IU alum Mark Cuban (Business Insider).
These shifting perspectives about science and technology help us understand where our future is headed, and they've shaped the classes at IUB history. Michael McGerr's corporate history course gives us a sense of the cultural and political shifts that come with automation, while Alex Lichtenstein's history of industrialization and Konstantin Dierk's American Capitalism show us how an automated economy will change global interactions. Krista Maglen's Blood and Guts is about the human reaction to medical practices that can't be explained by hard science, and Sarah Knott exposes the human element of something as routine as conception and childbirth.
We're also bringing the future into our classrooms. Network analysis helped Maria Bucur's students visualize the connections between activists all over the world. In my "History of the American Home" course, students revised architectural drawings of apartment housing in American's 19th century to demonstrate how the buildlings around us shape our behavior. And Colin Elliott's students used modern mapping techniques to model the "barbarian" invasions that shaped the Fall of Rome.
Last but not least, we're hard at work changing the technology of the future. Big-data techniques fail, like they did in polling predictions for the 2016 election. In her digital-history courses, Kalani Craig's students apply these big-data approaches to documents from the past in order to assess their strengths and weaknesses, explain what big data might miss, and even help fix the algorithms that predict our likes and dislikes, put cars on autopilot, and chart the course of our economy. And when those algorithms feed us stories about America's future, we can learn the history of the American Dream from John Bodnar and weed out the fake news.
Welcome to IU History—and welcome to the future.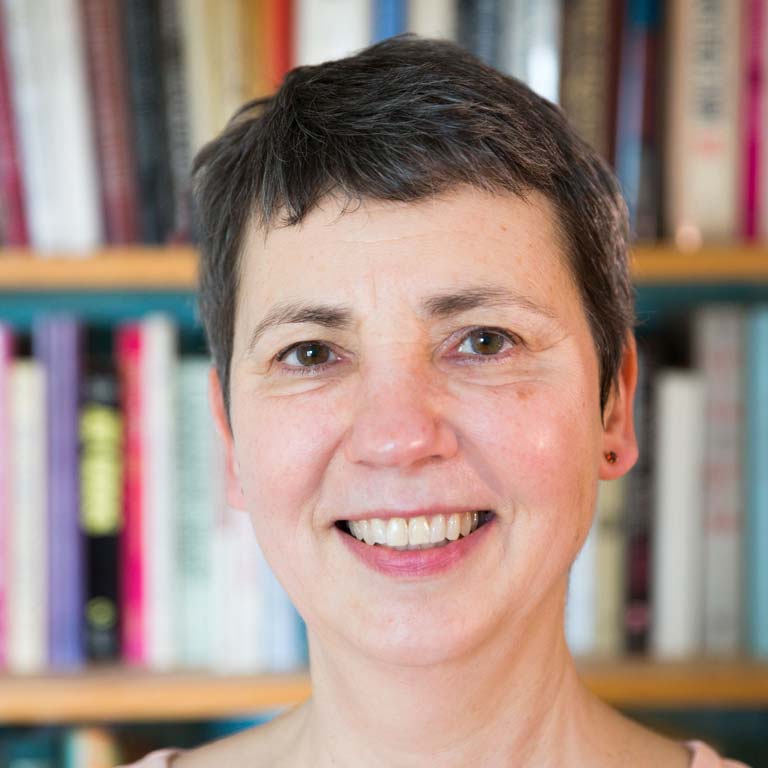 Wendy Gamber, Department Chair